Interior Designer
$3,000,001 – $4,000,000
Model Home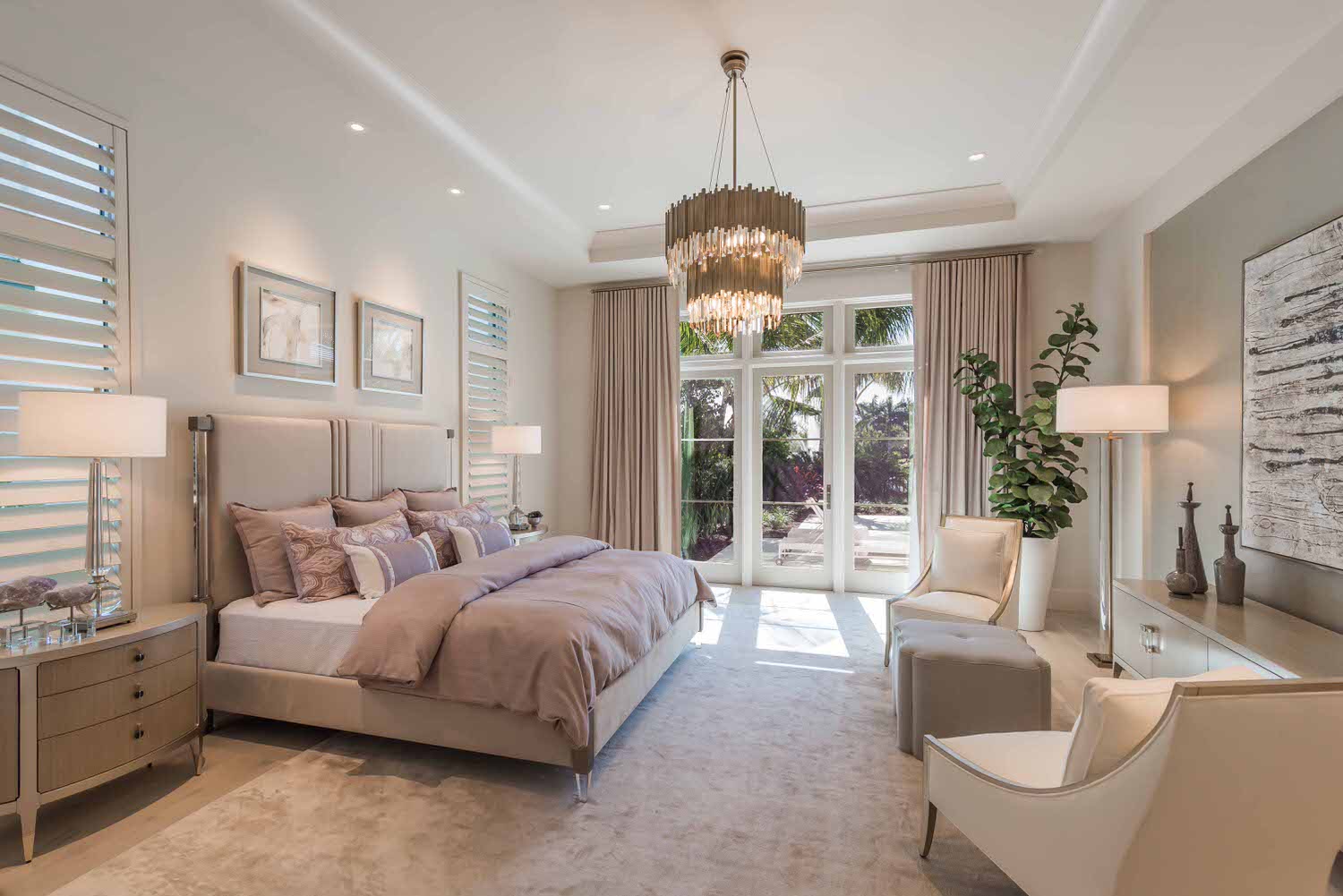 A private hall with a walnut secretary paired with a hand-rubbed antique brass chandelier with crystal beads signals a transition to an owner's retreat that offers dual walk-in closets and access to the pool area.
With an air of ethereal elegance, a handsome king bed finished with golden bronze and acrylic accents is flanked by champagne silver nightstands that match a dresser topped with crystal and antiqued nickel lamps.
An artistic chandelier of vintage brass with glass pendant crystals and lounge chairs with burnished silver leaf trim and clear acrylic side tables offers an intimate conversation area.
The space has been outfitted with an elegant master bath with porcelain floors, silvery pine-finished vanities with moonstone Pompeii quartz, and a graceful freestanding tub.