Interior Designer
$3,000,001 – $4,000,000
Residential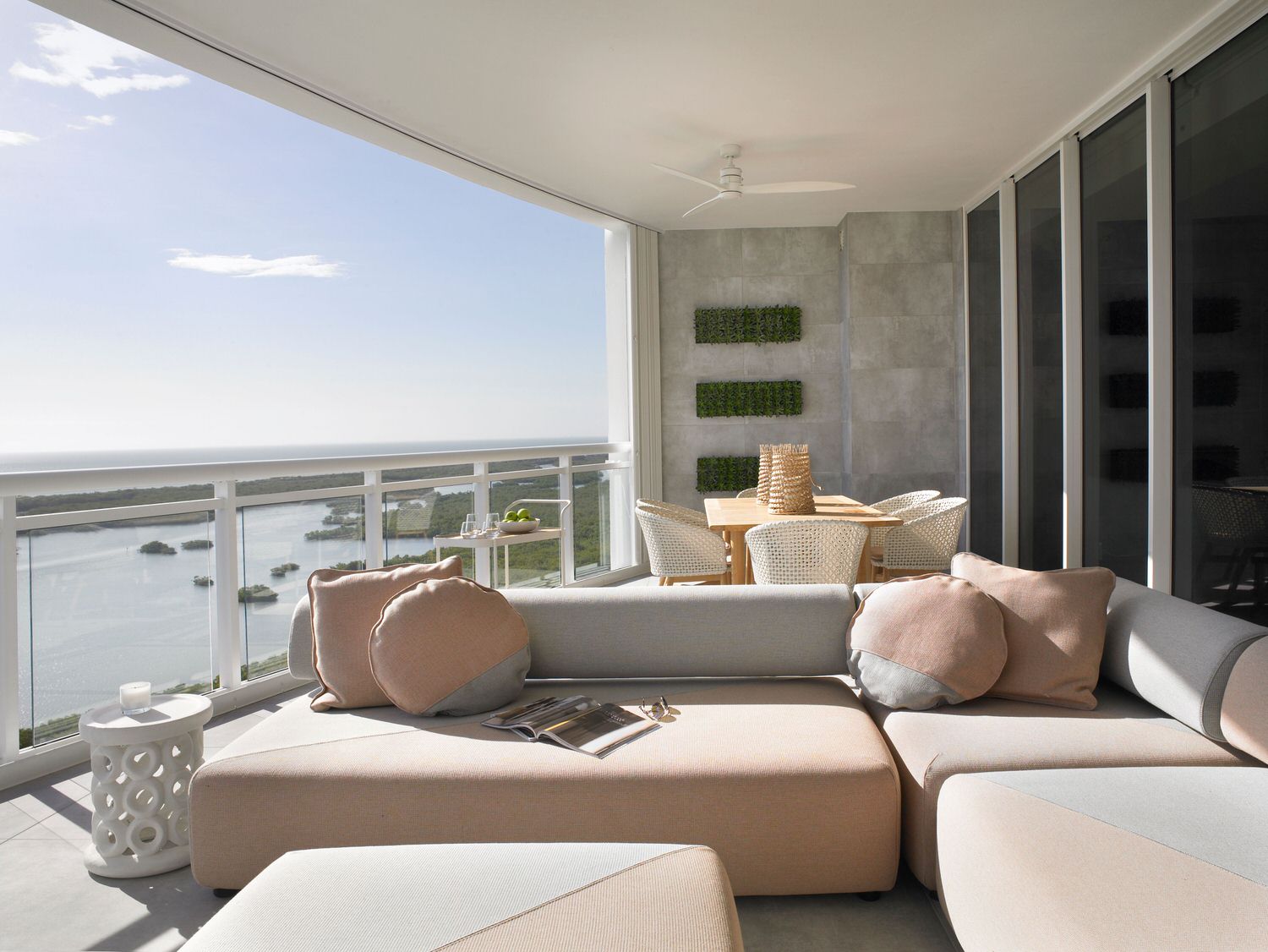 – Unique outdoor design that makes a statement through color and line.
– For young, fun couple with children that visit.
– Clients gave designer freedom to run with the design.
– Large format gray tiles on balcony wall with plant green wall.
– Low modern outdoor seating to allow for expansive views.
– Adjustable pillows that can be moved on sectional depending on users sitting on piece.
– Outdoor dining with teak table and dining chairs to add softness to the space.