Interior Designer
$3,000,001 – $4,000,000
Private Residence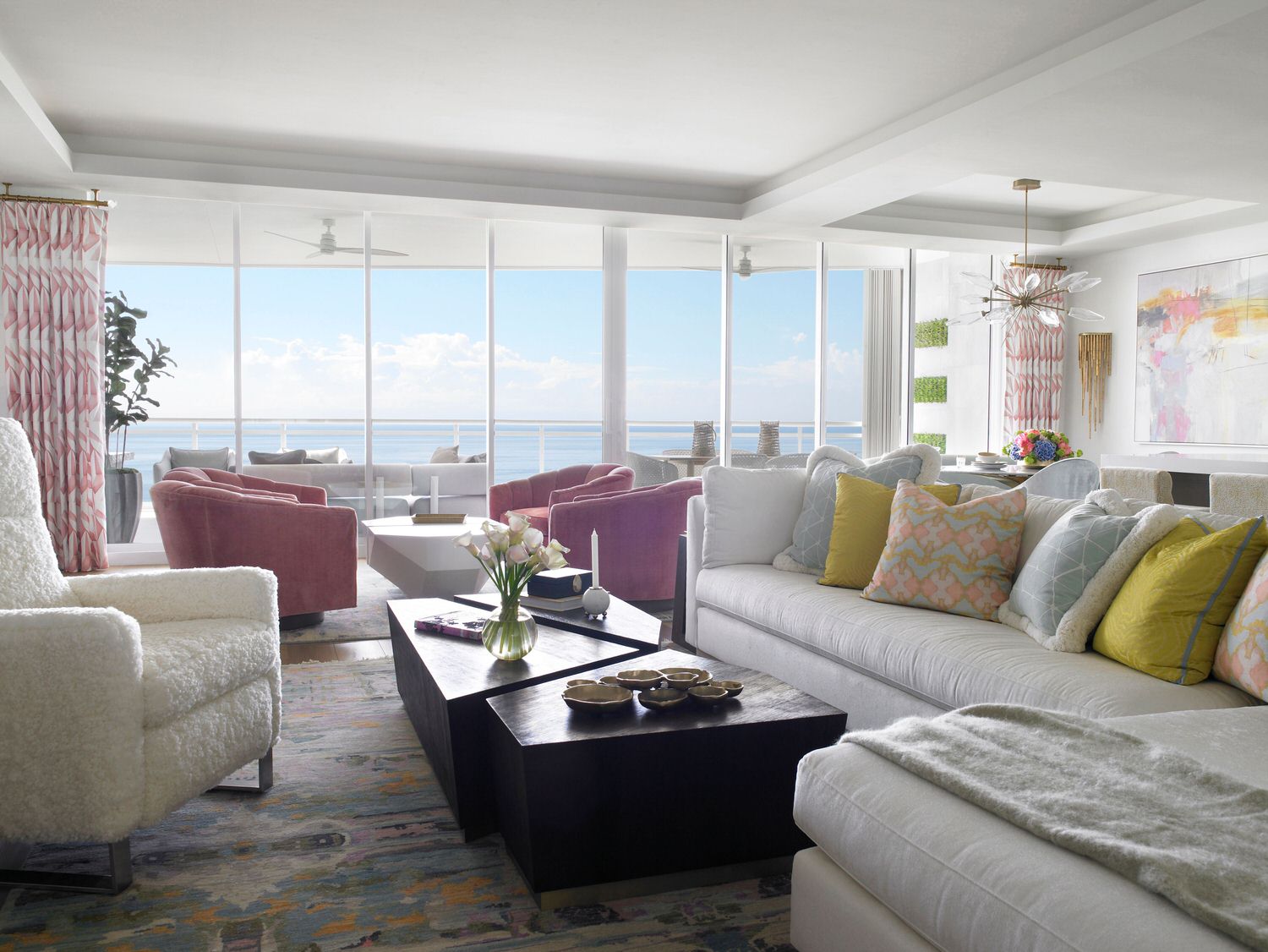 – For young, fun couple with children that visit.
– Clients gave designer freedom to run with the design.
– Unique design that makes a statement through bursts of color amidst soft neutral backdrop.
– Each pattern featured in design depicts movement and energy for an upbeat atmosphere.
– Dropped-ceiling and wall panel architectural details in guest room over beds to carve out a designated space.
– Historical inspired form throughout furniture selections with fresh modern fabrics and finishes.