Builder/Remodeler
Over $1,000,000*
Remodel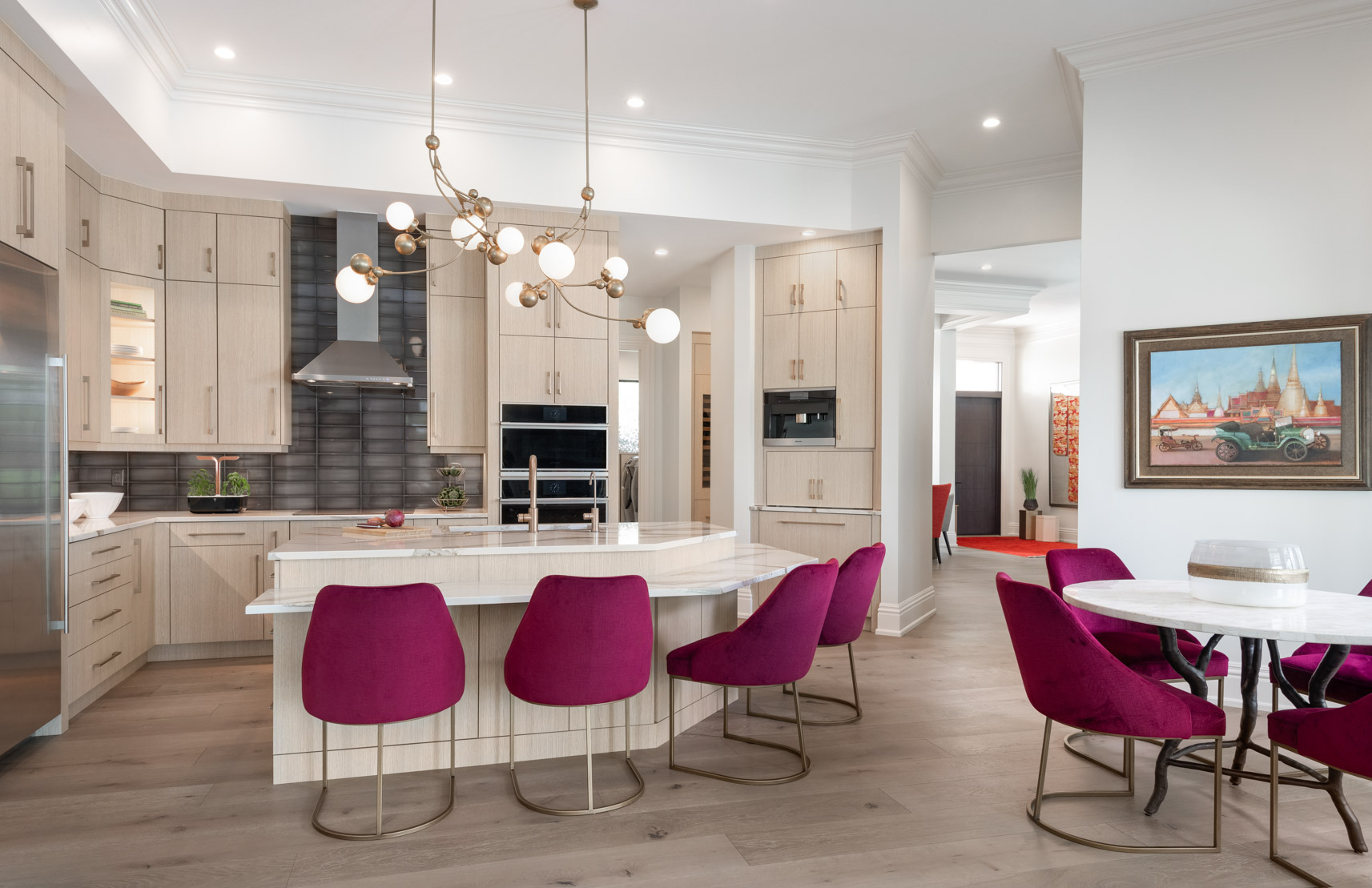 The clients, a growing family new to Southwest Florida, wished to live in a single-family residence in a certain community. Unfortunately, there were no buildable homesites within that particular community, so they purchased an existing residence to remodel into their dream home.
The dated, traditional, 1980's Florida-style home had a small kitchen, a closed layout and approximately 3,870 square feet of air-conditioned living space.
The builder was tasked with enlarging, updating and modernizing the interiors while also adding a 1,052 square foot casita. Throughout the nine-month project, the builder completely modified the kitchen, dining room, laundry room, and garage hallway. It transformed the home's footprint, incorporating a new kitchen layout which includes a butler's pantry and bar area, opening up the layout to expand the size of the laundry room, and adding a 1,052-square-foot casita which doubles as guest quarters and office space.
During the course of the project, the builder discovered previously unknown water damage mainly in the residence's roof, windows, and behind its walls. The builder was challenged to ensure removal of the damaged material while maintaining the integrity of the home, at the same time keeping costs to a minimum. The builder solved these challenges by addressing issues with the clients on an item-by-item basis, repairing areas to bring them into code enforcement compliance, and consistently working with the homeowners to decide which cosmetic changes would be made.
Specific to the homeowners' personal taste, the home's new design is very individualized and transitional, with mixed metals and bright colors adding stylish focal points. Perfect for a growing family, the kitchen now features a larger, workable space with open flow to the home's other rooms. The master suite design now features a Zen garden-style courtyard perfect for morning coffee and casual outdoor enjoyment. The casita includes a full guest suite with a bunk room and large storage area. A functional yet decorative glass pool barrier was installed around the pool to ensure child safety.