Interior Designer
Under $1,000,000
Best Showroom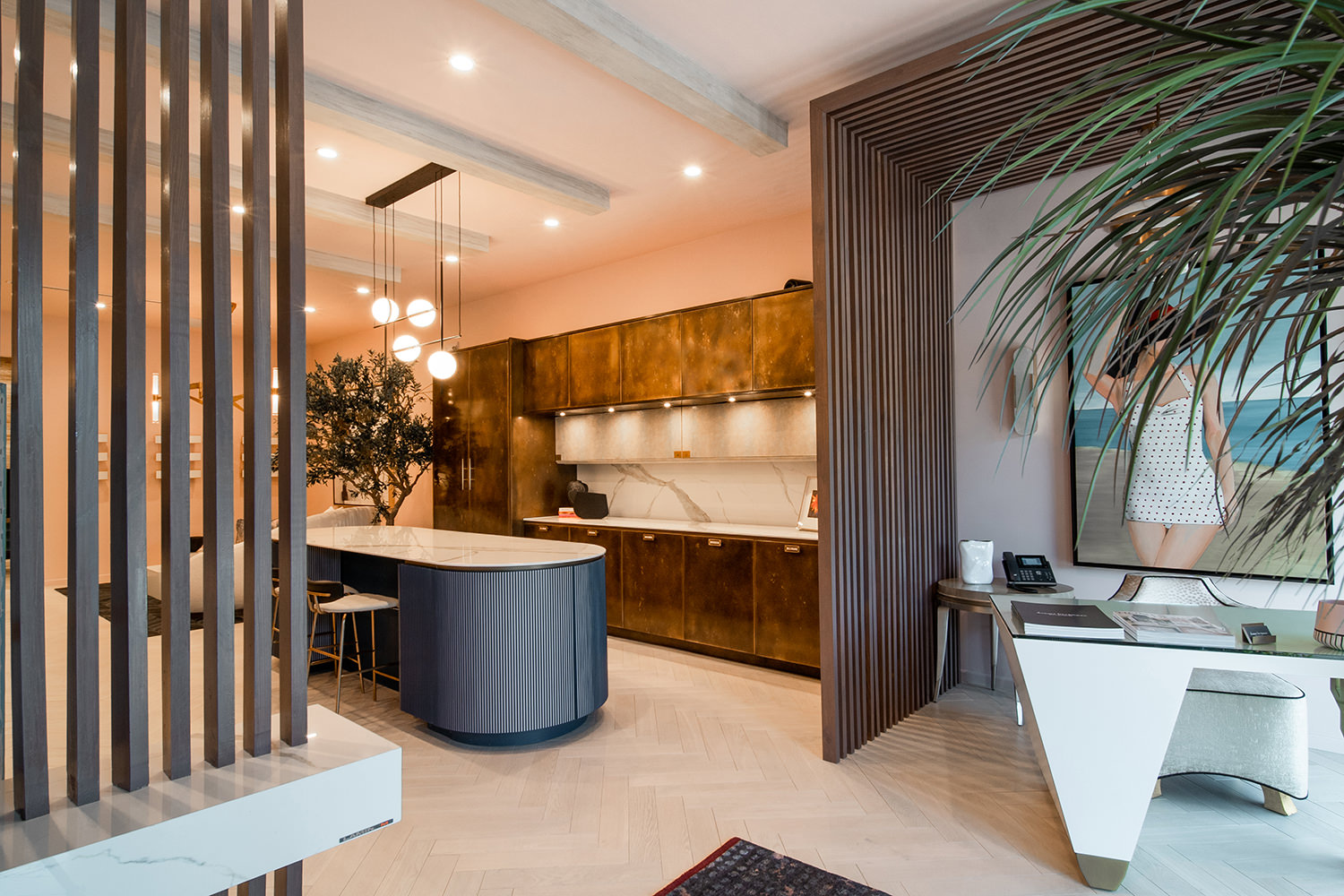 The opening of our Naples location signifies the next chapter in our design journey. The projects we are serving through this outpost are the epitome of luxury and the pinnacle of bespoke. To exceed our client's wildest expectations, every inch of each project produced here is masterfully tailored to personalized specifications. While all of the design firm's projects include custom products and finishes, this new location presents a unique opportunity to elevate ever higher. The Naples showroom communicates this even grander level of design through visually stunning displays.
On display is the firm's line of custom cabinetry and expertly curated vignettes of Trade-only design brands and their exclusive resources, sure to inspire. We are inviting our new friends and neighbors, existing clientele, and partners to visit, welcoming them to be an active participant in the design process. "This new location is the place where design conversations are generated, where creativity thrives, and where authentic connections are made," says the Principal. To celebrate, we are hosting a series of "Evenings with the Designer" where we are inviting small groups to join us for a cocktail & small bite and talk design! Perfectly positioned in the heart of Naples, we are truly immersed in our new community.
The challenge of incorporating a broad spectrum of styles and demonstration of our custom capabilities was met with graceful flow between segmented spaces, each with its own distinct style and function. Upon entering, guests are immediately greeted by a dramatically oversize work of art that embodies the Naples lifestyle, beside a feature wall and ceiling detail custom made for the space. Leading seamlessly into the kitchen space where the design firm's custom cabinetry line is on full display, the glamour and sophistication that define their aesthetic await just across the threshold.