Interior Designer
$2,500,001 – $3,000,000
Residential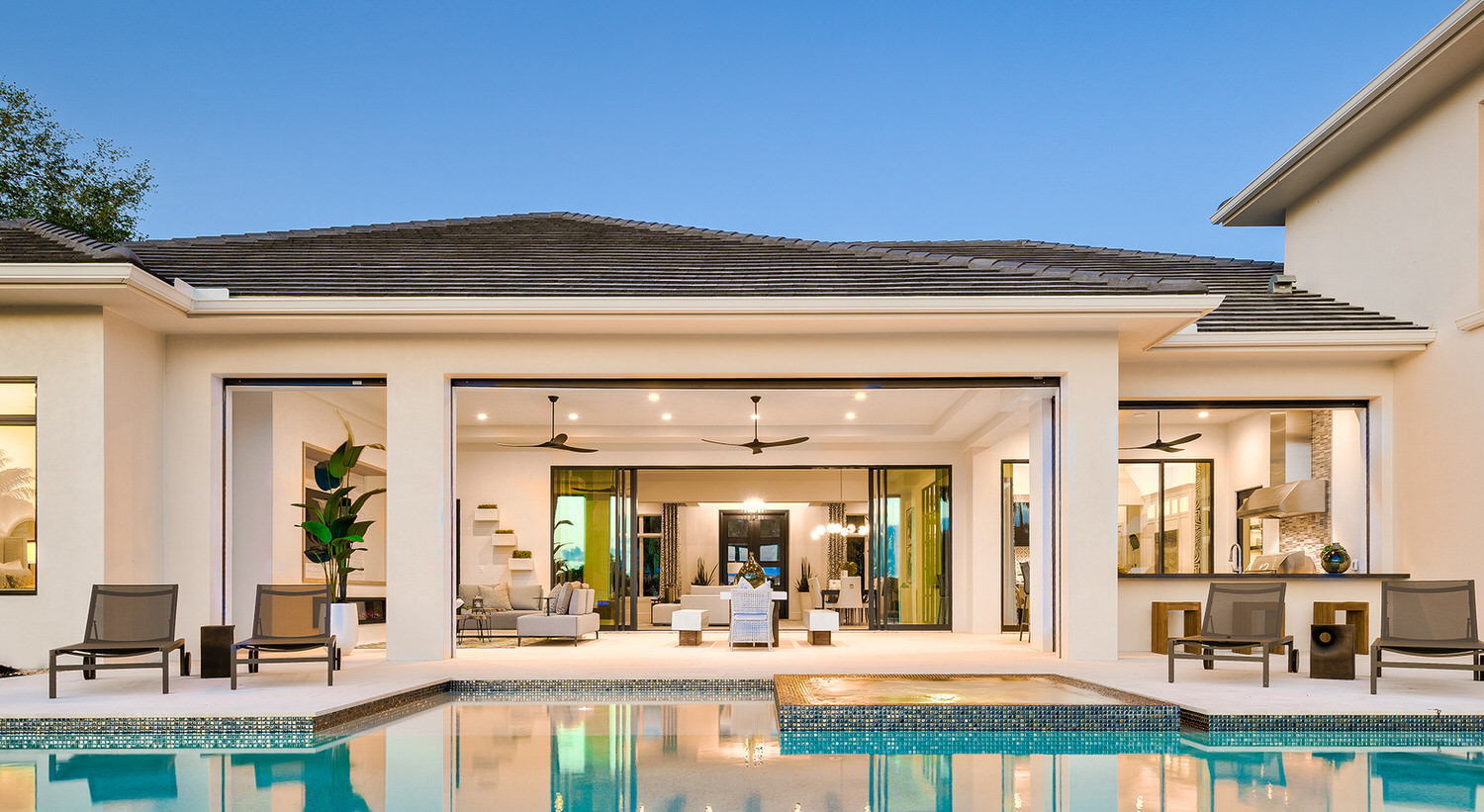 This home's gracious 1,435 sq. ft. of outdoor living is every outdoor lover's dream. The pool and spa feature sophisticated black onyx tile as an extension of the interior's chic black and white color palette. The outdoor space also includes a summer kitchen, open bar with generous seating, and a fireplace. The bar has a contemporary design with a "floating" counter continuation suspended by cypress cladded pillars and topped with a striking black slate countertop in rugged Dekton material.
In the seating area on the opposite side, an impressive 120" exterior linear fireplace features a sleek cypress waterfall edge. Above it, an 80" television hangs against a white stained cypress backdrop. Simple furnishings enhance the architectural details and create a comfortable contemporary vibe.
A dedicated 2nd floor kitchen and lounge area offers a bird's eye view of Quail West's lush green golf course. Both the interior and exterior of the home were inspired by Southern California homes, prompting the designers to ground their design with organic, natural woods, clean lines, and beautiful artisanal accents. The spa-like design of this home's outdoor living area is cutting edge and sure to please the sophisticated eye.