Interior Designer
$2,500,001 – $3,000,000
Private Residence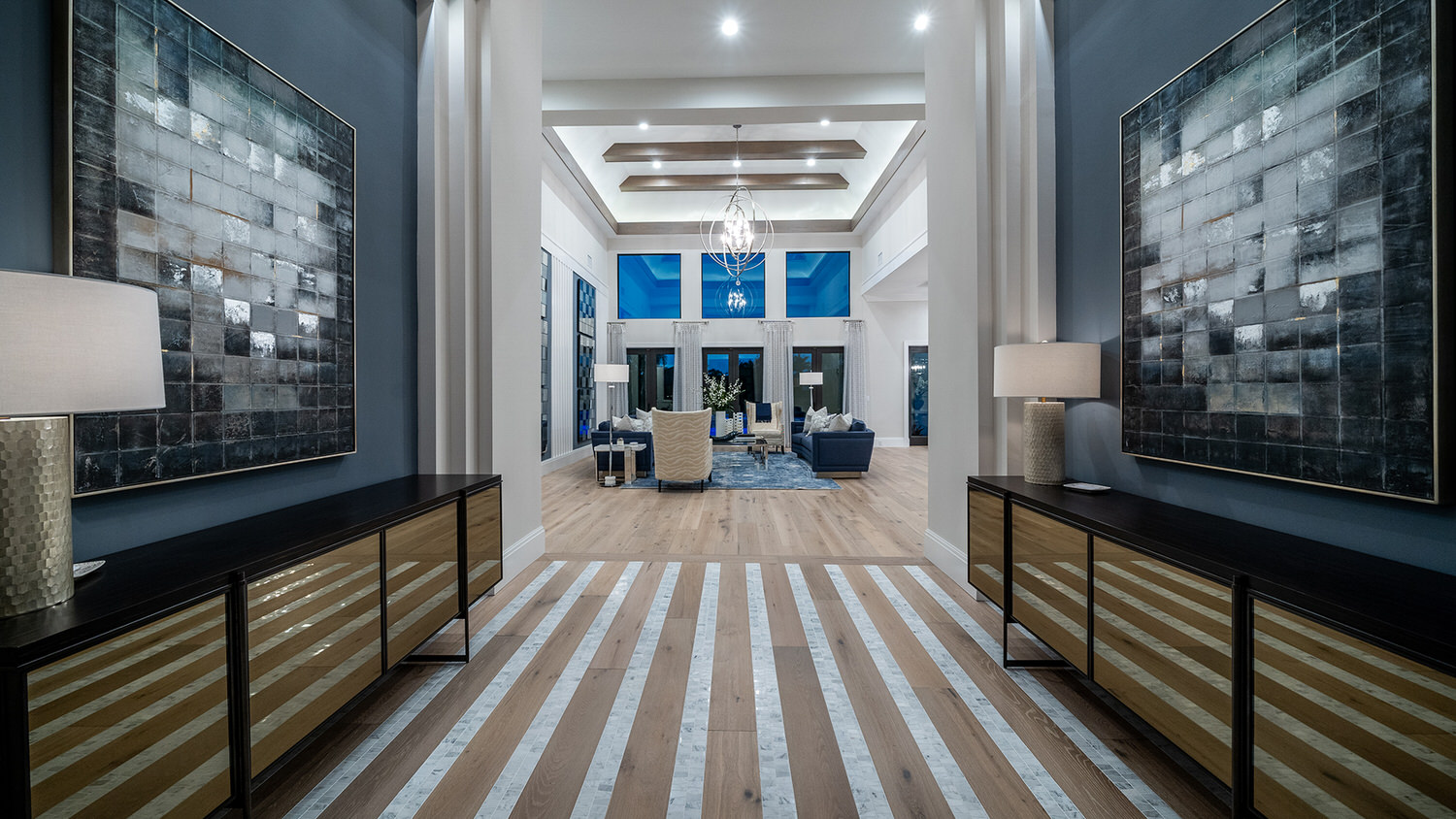 This home was completely renovated to create an elegant, upscale retreat for its owners. The new, light color palette throughout the home highlights its open floor plan and provides a refreshing feel to all spaces, perfect for family entertaining. The grand foyer in the home was completely re-designed with wood floors accentuated with inlayed marble mosaic insets and two large credenzas, plus identical pieces of artwork creating special symmetry. The designers created dry wall bump-out details and painted them to frame out the furniture pieces and lighting elements.
The great room features touches of blue and silver to provide a peaceful energy to the room, while spotlighting the glamorous silver chandelier and artwork. This room also highlights slating detail on the accent wall that flanks out the featured artwork. The silver chandelier and pendants in the dining room add a touch of glam. Double kitchen isles of white marble quartz complement the white and grey cabinetry with a backsplash that highlights the kitchen's silver tones. The study's palette provides a comforting and calming vibe with its custom built-in cabinetry and a modern silver chandelier. A detailed headboard wall in the master bedroom with a simple wall molding adds extra elegance. The master bath was completely re-designed as well, featuring a mosaic marble tile floor and double-sink vanity. The light color palette throughout the home highlights the open floor plan and gives a refreshing feel to all spaces, perfect to spend summers in with the family.