Interior Designer
$4,000,001 – $5,000,000
Private Residence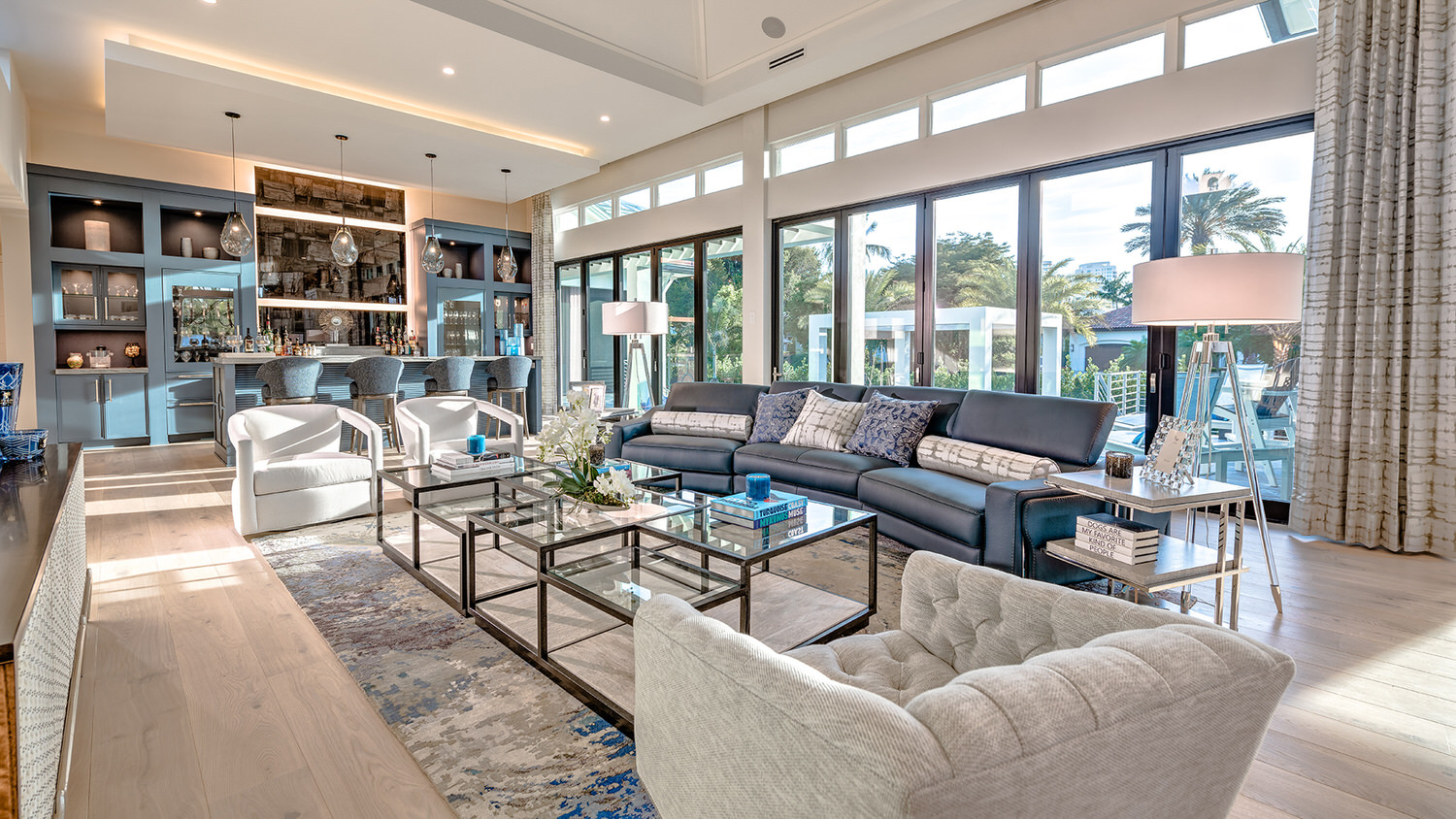 In this newly constructed home, the designers created a luxurious and inviting space that's perfectly suited for its beachside environs. Streams of Florida sunshine flow through endless walls of windows, while coastal blues and warm wood floors unite to reflect the beauty of the home's warm surroundings.
The home's entryway features a stunning Ruben Sorhegui porcelain tile inlay beneath a modern acrylic and nickel tiered candelabra chandelier from John Richard. Just beyond, the kitchen showcases a trio of polished nickel Visual Comfort chandeliers set against a dark multicolor backsplash for a striking effect. It also includes double islands in a muted teal-blue hue, with coordinating counter stools.
From the kitchen, the open floorplan leads into an elegant great room with a full entertaining bar. The client insisted on creating a well-functioning kitchen for his wife and reserving the other end of the room for the bar. The bar frames the space and provides a stunning focal point with its Ruben Sorhegui porcelain tile background and custom teal-blue cabinets and island.
A sense of modern coastal elegance permeates the entire great room and carries into the bedrooms and bathrooms as well, with rugs that mimic rippling water, blue and cream bedding, and shimmering metallic tiling and wallcoverings. The design is entirely fresh and unexpected, yet perfectly complementary to the home's coastal neighborhood. The client was extremely trusting of the designers' vision throughout the process and couldn't be happier with the result.