Interior Designer
$2,000,001 – $2,500,000
Private Residence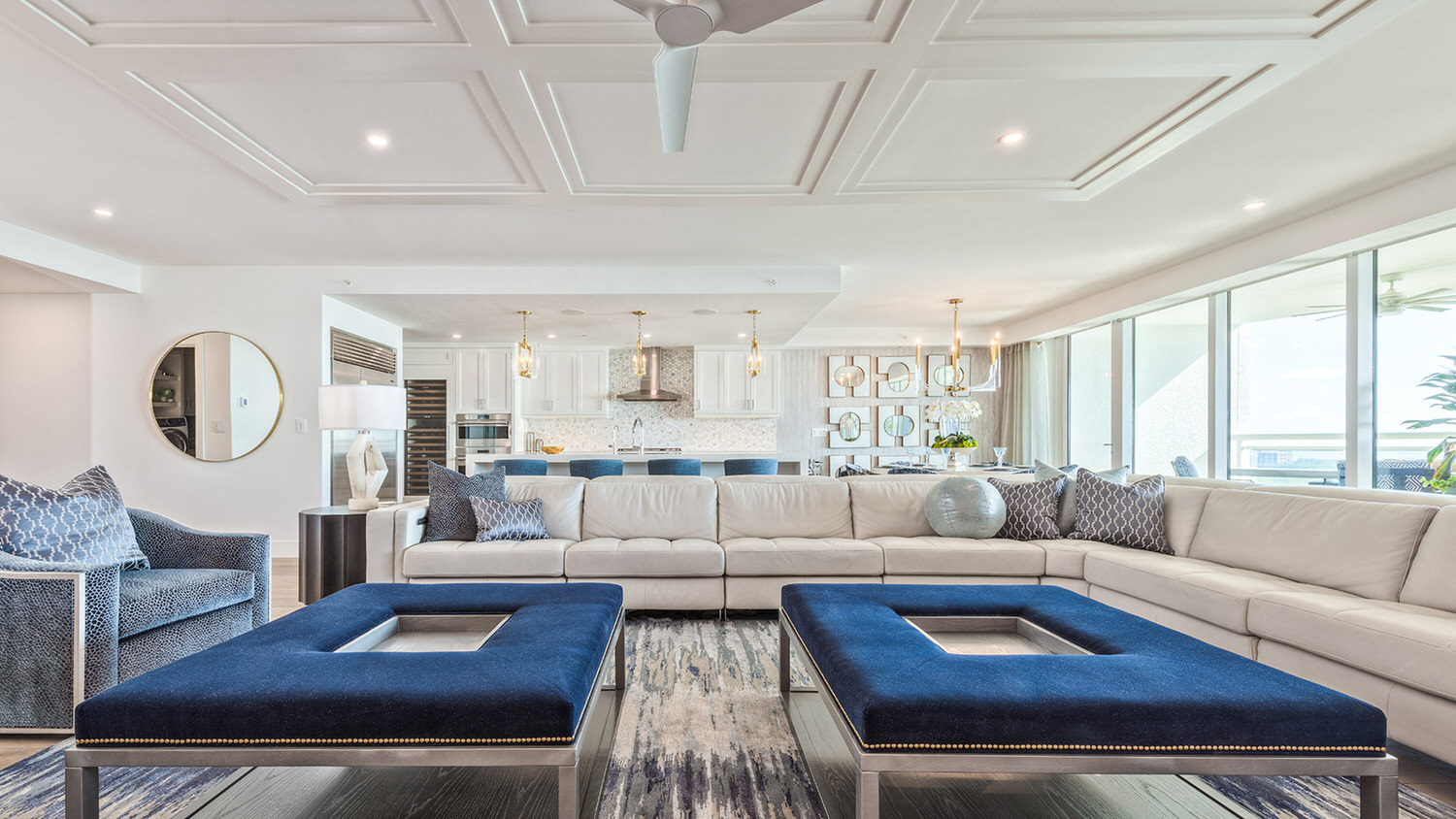 When tasked with designing a residence at Naples' luxurious Kalea Bay development, the designers knew right where to start: the view. Overlooking the Gulf of Mexico, the residence offers a stunning view of Florida's famous sunsets, which inspired a beautiful flow-through, open floor plan with bright floor-to-ceiling window walls. Incorporating a blend of crisp whites, ultramarine blues, organic textures and sheens, and mixed metals, the completed design embodies the bright, airy, coastal elegance of its surroundings.
As with so many of this design team's projects, the residence includes several unique architectural details, such as geometric paneled feature walls and dramatic coffered ceilings, as well as thoughtful, unexpected touches such as a modern Lucite accents. The master bedroom is a perfect example of this. A beautiful white feature wall and ceiling form the backdrop for a bright, upscale space with luxurious furnishings and gold pendant lights. The second and third bedrooms are no less luxurious, each one featuring a unique use of wallpaper—even on the ceiling.
Each room feels fresh and coastal, without sacrificing elegance. The design continues outside with an expansive, open-air lanais with large glass railings, featuring both dining and recreational areas featuring natural woods and pops of greenery mimicking the scenery.