Interior Designer
$5,000,001+
Residential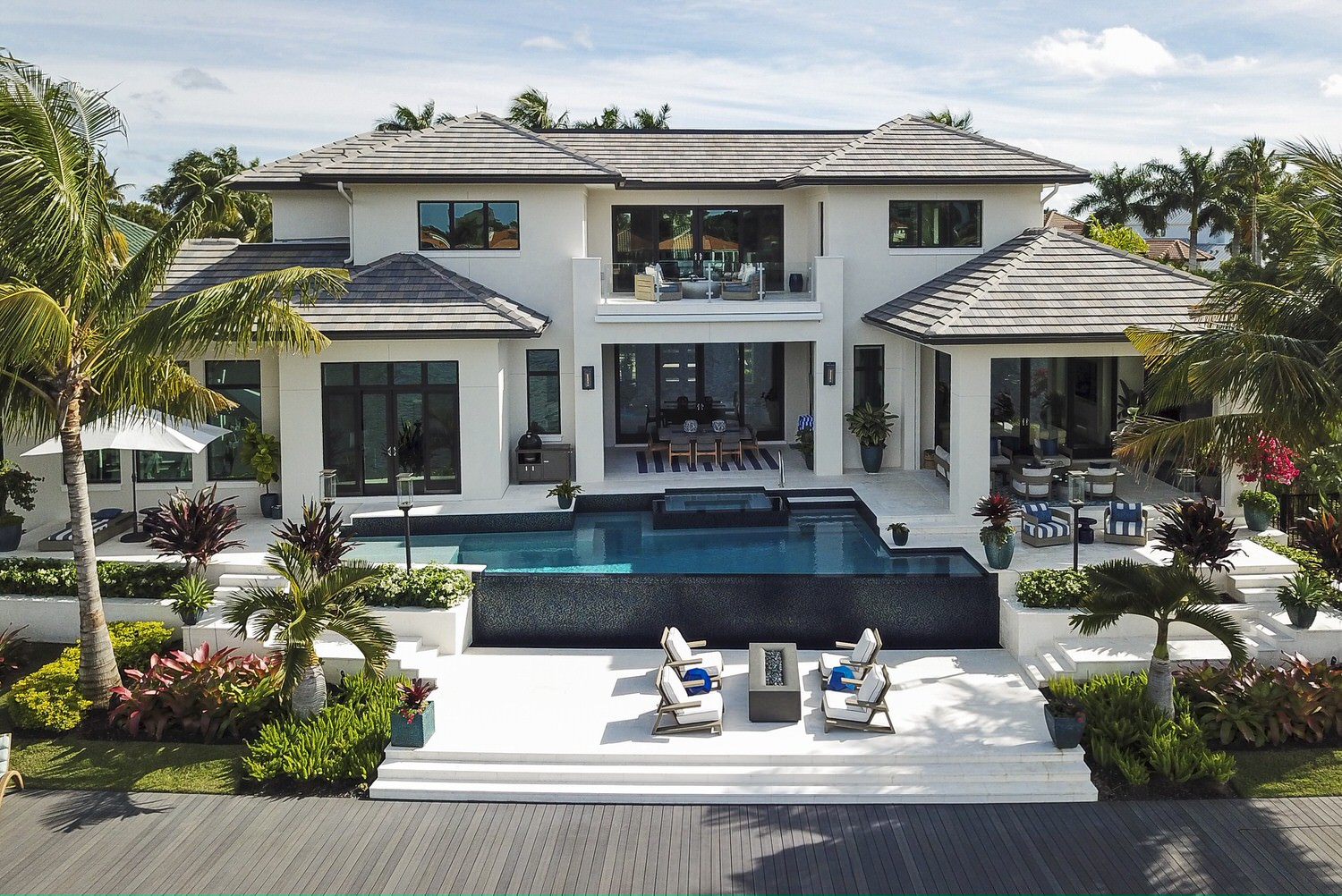 Without a doubt, this pool is a show-stopper. Centrally located in the homes outdoor living space, this pool is a statement piece in the outdoor living. The infinity edge, coupled with the shimmering dark waterline tile is a beautiful combination. The clients were open to using a darker waterline tile than often seen, which really made for a gorgeous compliment to the other darker accents on the house. The fully tiled wall that can be seen from the bay is a fantastic design feature that adds dimension to the back view of the house. The shell stone decking is the perfect contrast to this waterline tile, and the dark accents seen in the outdoor space.
The pool has all the features that one could want. The sunshelf is the perfect area to catch some sun. The hot tub is completely clad in the gorgeous waterline tile, and the spill over edge makes for a seamless look. Additional ledge seating runs around the perimeter of most of the pool, which is a great option for relaxing in the pool.
This pool is the perfect complement to the beautiful finishes and colors seen not only on the exterior, but also on the interior of the house.