Builder/Remodeler
$2,000,001 – $2,500,000
Private Residence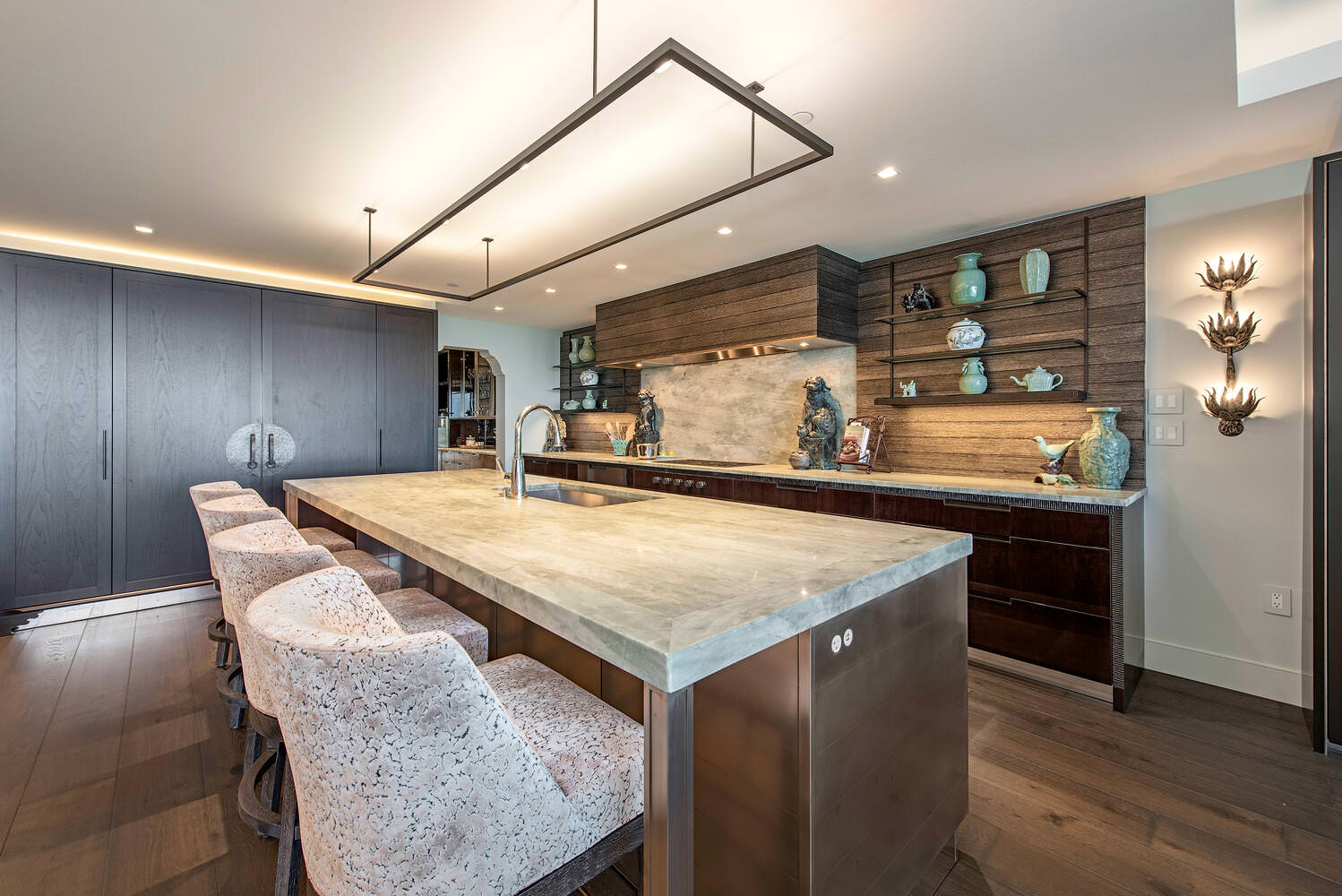 This was a particularly challenging year due to Covid-19. Even though we had timelines to reach, our priorities shifted:
1. The safety of the homeowners was of the utmost importance
2. The safety of our own crew. Our company relocated anyone that they could to work from home, and those in the field wore masks and socially distanced.
3. We faced a significant challenge with our subcontractors. Many of ours work exclusively for our company and had outbreaks of their own, causing slow downs in completion due to the lack of actual manpower.
4. We were discovering that materials weren't arriving because of the effect of COVID overseas and their own production of products. The order in which materials can be installed is integral to a perfect outcome for the homeowner, and most of our homeowners understood that delays were going to occur. In the end, it proved to exhibit our resourcefulness during an unprecedented time.
Considering all of the challenges we faced this year, our company, our subcontractors and our clients remained healthy and safe while adapting to a safer and CDC compliant environment. Our company provided regular company-wide rapid testing at no charge to the employee, ensuring that if an employee was on the job site, we were as confident as we could be that it wouldn't spread to others.
This custom kitchen layout in a new condo had to conform to the constraints of the building mechanical locations. Coordination of a variety of high end, very detailed finishes through out the space including the following:
**Custom kitchen/pantry cabinetry from de Giulio with variety of finishes (gloss ebonized walnut door and drawer fronts, serrated walnut edge frame, living bronze metal door, drawer fronts and island wall wrap, and mirrored toe kicks)
**Jade green stone countertops and backsplash with mitered built-up edge and framed perimeter design at kitchen island top to extend the material
**Custom kitchen hood in dark stained-silver glazed white oak planks that carry onto backsplash
**Floating backlit glass shelves
**Antiqued mirror backsplash in pantry
**Hand scraped walnut fridge doors with custom iron door pulls
**Faux finished electrical trim to match the jade stone splash
**Variety of Sub-Zero and Wolf Appliances
**Kalista faucets and custom kitchen and pantry sinks from de Giulio
This coordination was met with some material delays and smaller staffing due to Covid, but we still were able to produce a kitchen the homeower could only dream of.