Associate
$5,000,001+
Residential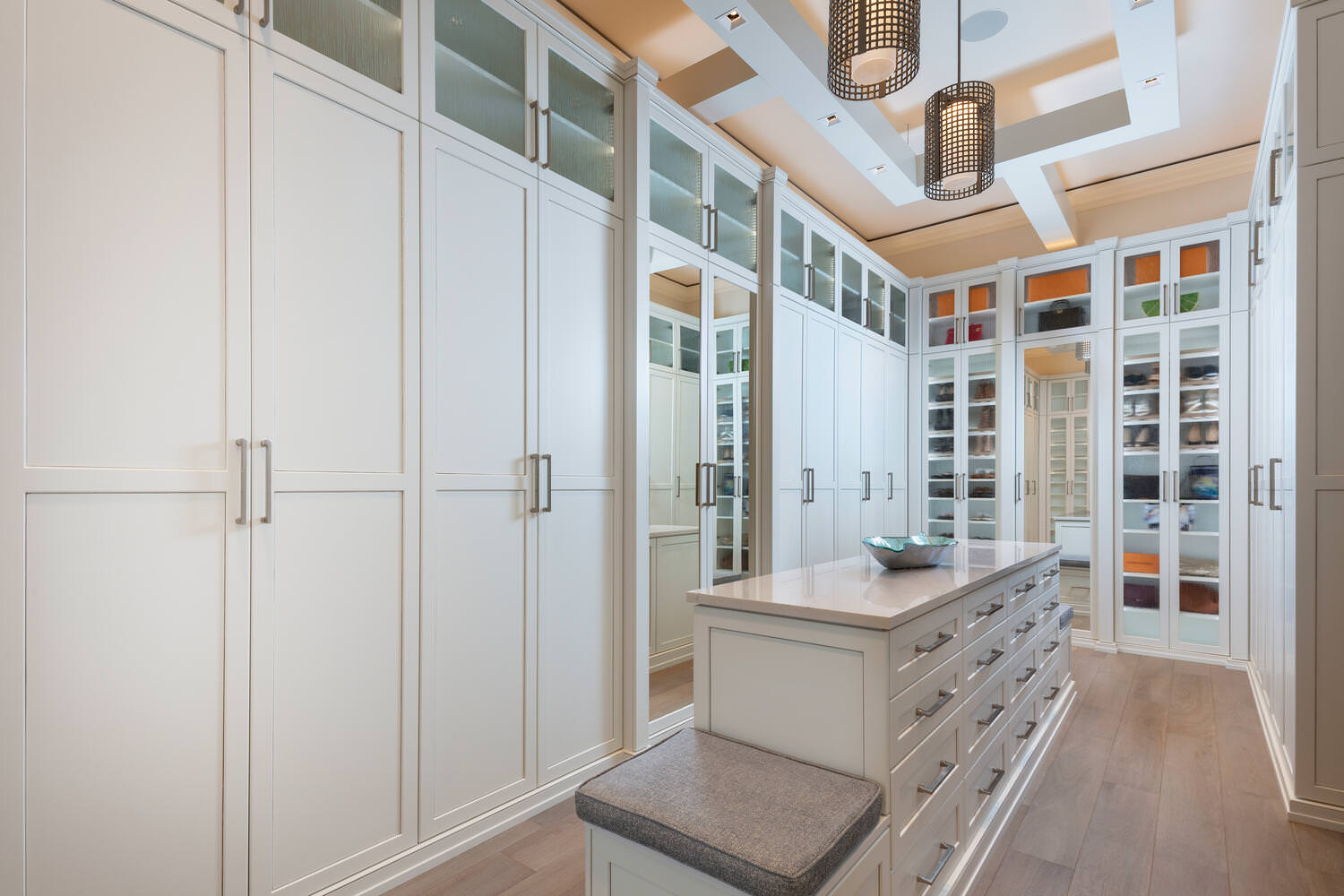 Designing a closet for a luxury home can have it's challenges. This home had large closets for both the his and hers and the client wanted ultimate luxury and also function. So each design was planned with the highest quality in mind. Wood drawer boxes with soft close and full extensions adorn both closets along with high end hardware and full backing in each closet behind the doors.
The his closet has many luxury aspects all designed to include the beautiful natural light of the windows. All hanging clothes are well hidden behind doors and shelves are behind the cotswold glass doors. A triple drawer stack is beautifully lit with LED strip lights. The closet was designed in the wood grain color Weekend Getaway. The wood extends all the way to the ceiling with crown molding.
The hers closet is truly impressive with all hanging behind painted wood doors and folded items behind cotswold glass style doors. As you enter the expansive closet you will notice the quadruple drawer stack island each end with its own bench. The top shelf reaches to 119" with beautiful clean cut crown molding to accentuate the detailed ceiling and lighting. The designer included LED strip lighting behind all glass and mirrored doors. Every design and detail was well thought out and incorporated in this beautiful closet. Both closets were carefully planned to meet the homeowners needs with luxury, function and style.